US Route 2, in scenic Jefferson, New Hampshire
History of the Water Wheel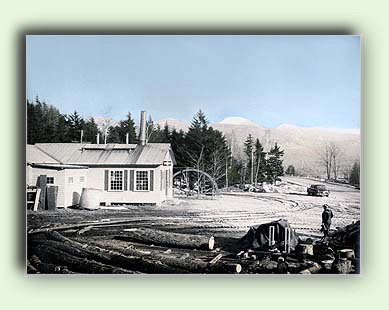 The story began in 1939 when Harvey Webster, a maple syrup producer decided he wanted to have a water wheel on his property to generate power. Mr. Webster contacted the Fitz Water Wheel Company in Hanover, Pennsylvania and was told that Mr. Silas Gehman of Mohnton Pennsylvania had broken down his water wheel and was looking for someone to purchase it. Mr. Webster and a friend went to Pennsylvania and brought the water wheel to where it stands now. It sits here on the same bearings since 1939.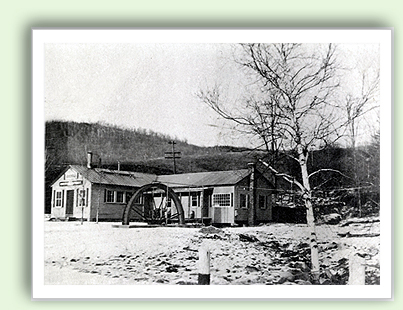 The building next to the water wheel was originally a sugar house, where maple syrup was manufactured and bottled. The building and business evolved with three more families adding to the size and scope of the building and customer base. The water wheel has been drawing people in to enjoy the delicate flavors of homemade maple syrup and candy as well as souvenirs particular to New Hampshire for many years.
~ Our Customers are an Important Part of our History ~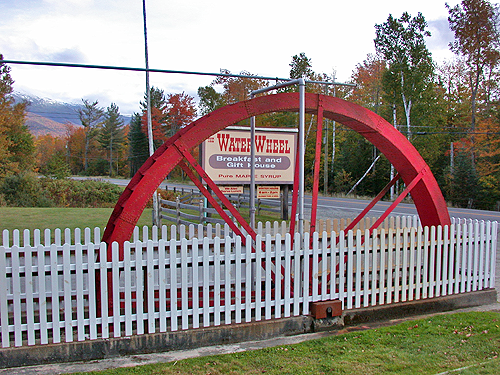 People have been drawn to The Water Wheel to enjoy the delicate flavors of homemade maple syrup and candy as well as New Hampshire souvenirs through the years. Families and friends have been posing for their annual vacation picture in front of "The Wheel" for many years.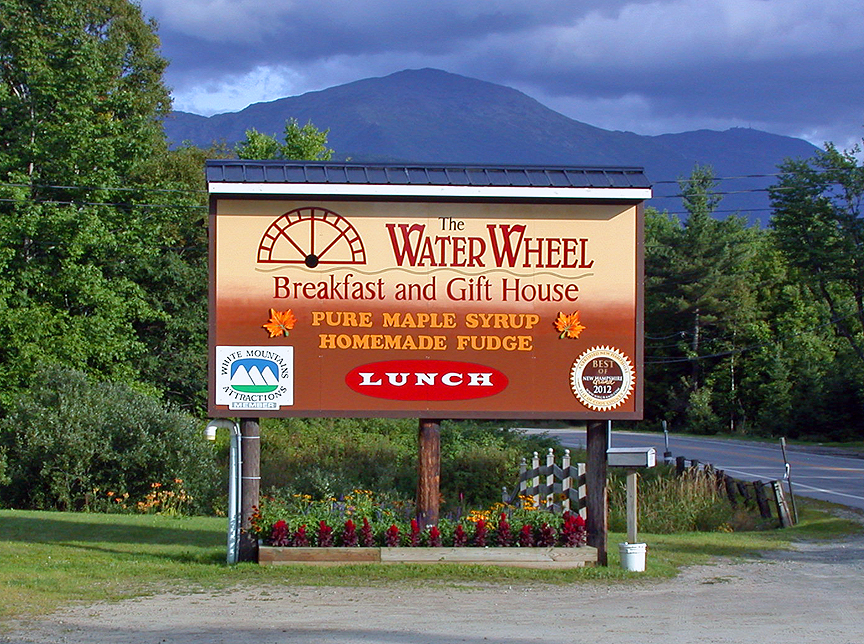 Kevin and Tricia purchased the property in 1999 and are the fifth owners. They have expanded the business to include breakfast and lunch, homemade fudge, maple syrup and a broad range of country gifts. Come to the "WaterWheel Breakfast and Gift House". Let us build happy memories for you and your family, so that you may become part of the history of "The Wheel."

"This is our favorite stop for 10 years. When our friends come to visit they always want us to bring them back to the 'Wheel'". ...Doug